The Best of Solvang
EAT, DRINK & BE LOCAL IN SANTA BARBARA WINE COUNTRY
Elevate your stay in the Santa Ynez Valley with our favorite activities and events in Solvang. Plus, as a guest of The Landsby, you can experience the breathtaking Santa Barbara Wine Country with our Local Winery Guide featuring 2-for-1 and complimentary tastings at some of the best wineries and vineyards the area has to offer!
Upcoming Events
What's Happening at The Landsby & Beyond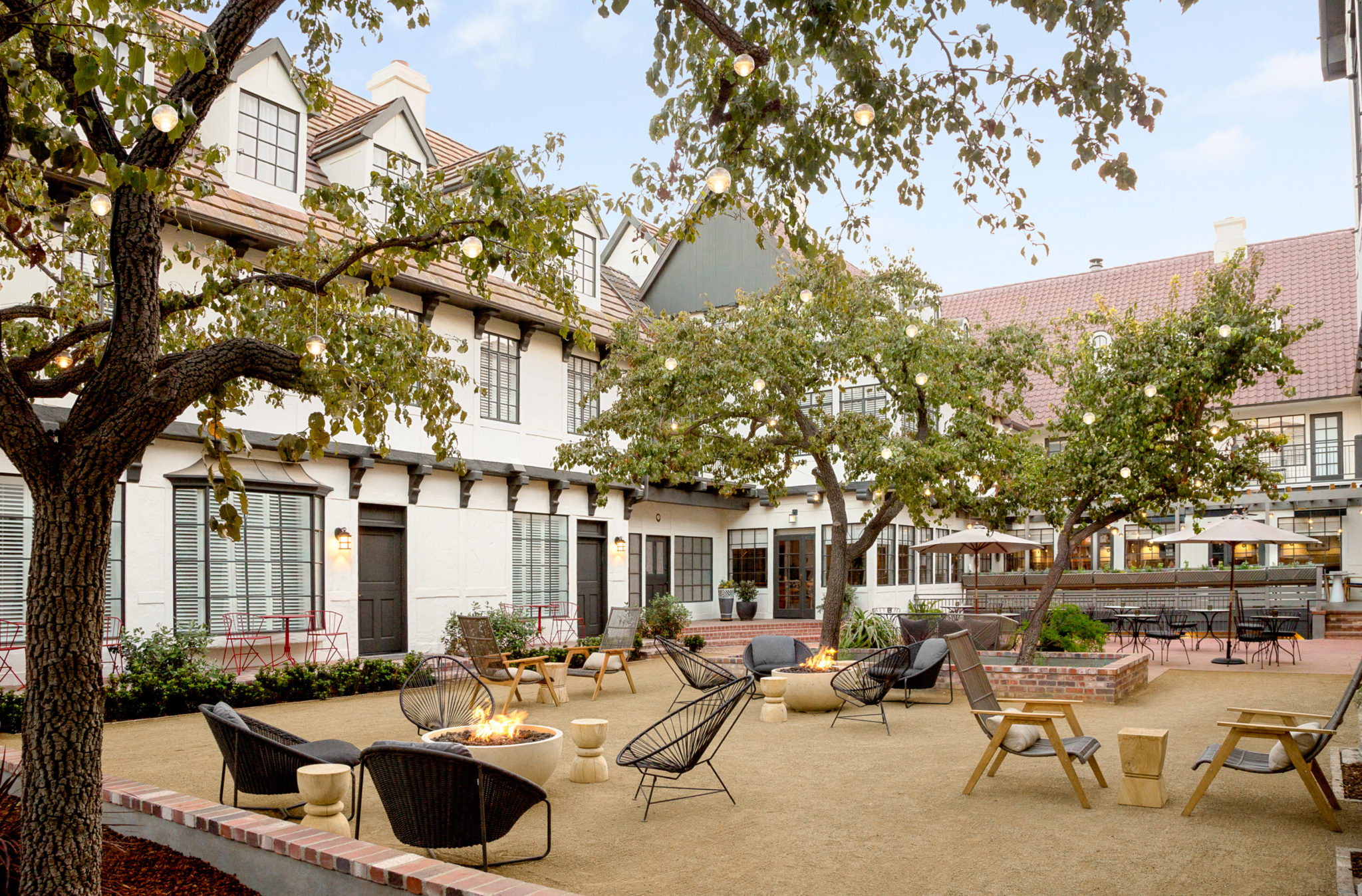 Explore fantastic events that truly capture the spirit of Solvang. From cocktail classes to winemaker dinners to tasting receptions, you're in for a treat with The Landsby.
LEARN MORE
Hot Spots
Immerse yourself in Scandinavian culture as you stroll Solvang's flower-lined streets where Danish history melds with modern day. Stop by The Copenhagen House featuring a collection of some of the best products from Denmark.
Just a few miles from town you can visit  Clairmont Farm where they grow lavender and sell its oil, which is known for its many healing qualities. In Santa Ynez, you'll find Santa Ynez General, offering a contemporary take on a classic neighborhood store and sourcing locally produced artisan item. You can also find a hand-picked selection of their goods right in our lobby!
Hiking Trails
Experience rolling hills, wild flowers that perfume the air, and breathtaking hiking trails that can give you a glimpse into our charming valley.
Grass Mountain is a great choice for those looking for a challenge with a 4.5 mile trail. For those who want to take it a little easier, our staff frequently hikes Refugio Ridge, which has ocean views. You can take this slow and enjoy it with your family, or speed it up for a warm up before a day of wine tasting.
Lastly, experience Nojoqui Falls with a walk just a short distance on the trail to gaze at the falls - you won't be disappointed!
Treats
With our central location downtown, our Solvang hotel is just steps from tasty cheese shops and famous Danish bakeries!
You won't have to travel far for an aebleskiver, Solvang Restaurant is just around the corner. You could also step into any of the five authentic bakeries, like Solvang Bakery, for a flaky and buttery pastry. For olive oil, Solvang Olive, located right next to the hotel is perfect for a tasting of their small-batch oil and vinegar.
Outdoor Recreation
Plan an afternoon exploring our area by foot, bike, horse, eMoke, or balloon!
Pedego Los Olivos is bringing a fresh kind of fun to Santa Barbara wine country with multiple destination, semi-guided electric bike tours; rentals are also available. Our friends at Vino Vaqueros have access to vineyards that you can reach via horseback or you can opt to zip around town in an eco-friendly, all-electric eMoke from Moke Experience Solvang.
For the adventurous, soar over the valley in a hot air balloon with Skys the Limit Ballooning and cheers with a glass of champagne upon landing.
Family Friendly
Come face to face with some furry friends or learn more about the history that surrounds the Santa Ynez Valley while exploring with your family.
Stop by Ostrich Land U.S.A to feed ostriches and emus pans of pellets - or simply just say hello! You can also get up close and personal with adorable miniature horses at the Quicksilver Ranch.
Go back in time to the unspoiled days of Old California on a quiet, blissful and rustic ride with Santa Ynez Valley Horseback Rides. Perfect for horse lovers of all ages and riding abilities.
Tour the Old Mission Santa Ines, which is proud to be the guardian of a rich collection of paintings, statuary, vestments, manuscripts, and artifacts.
On Instagram
WHAT WE'RE UP TO